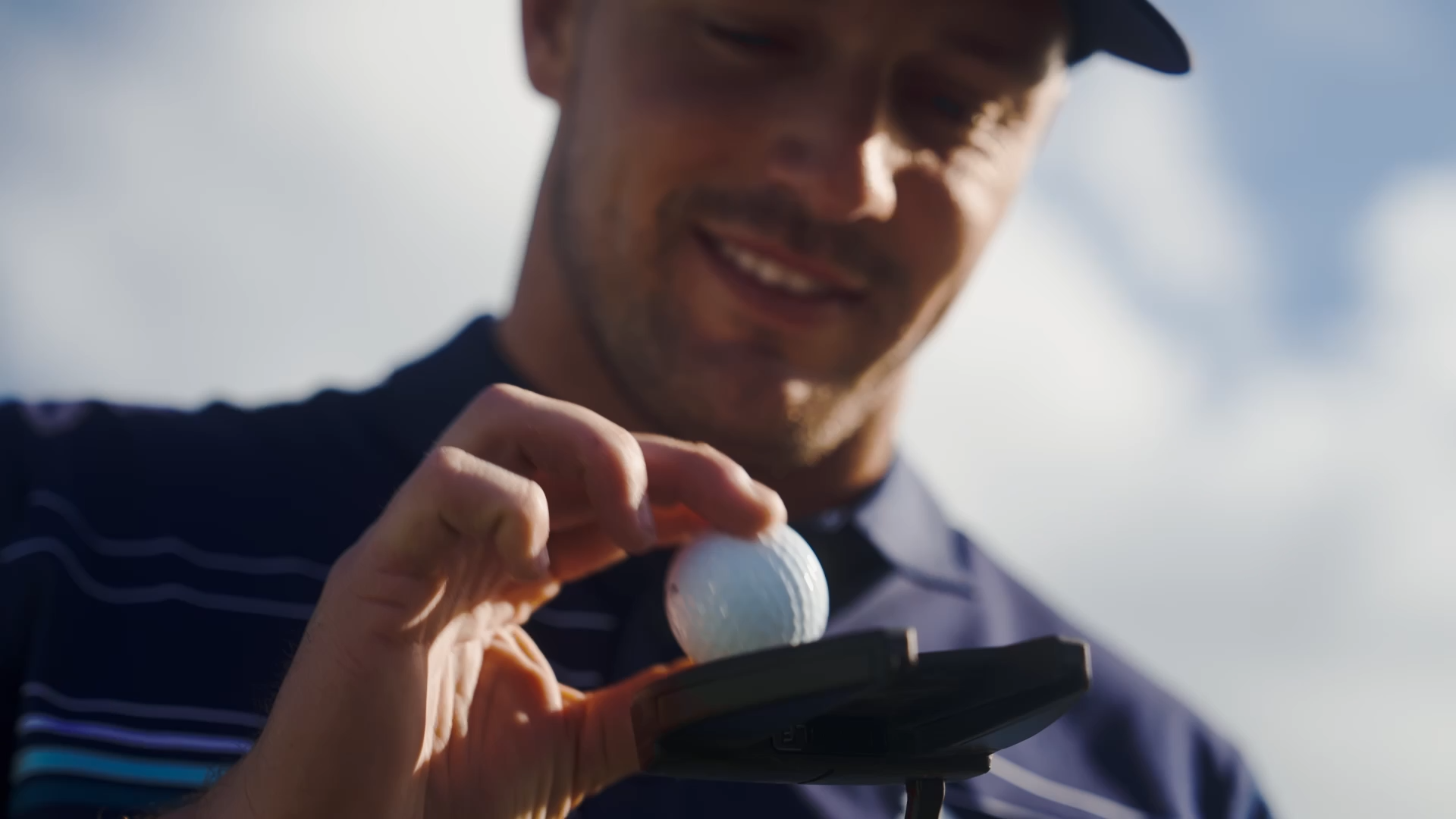 LA GOLF SHAFTS TECHNOLOGY
Whether you are a high handicap or a scratch golfer, our LA Golf proprietary shaft designs allow you to be more athletic and less mechanical. Status Quo conventional wisdom has always said to swing smooth to hit it straight, but we have a message for everyone from LA Golf, Swing Harder.
TECH INFLUENCE FROM THE TOUR
LA Golf designs, develops, and manufactures performance-driven and technologically advanced shafts in partnership with some of the top players in the game. We leverage the world's best players in the development process to pass along their feedback directly to you.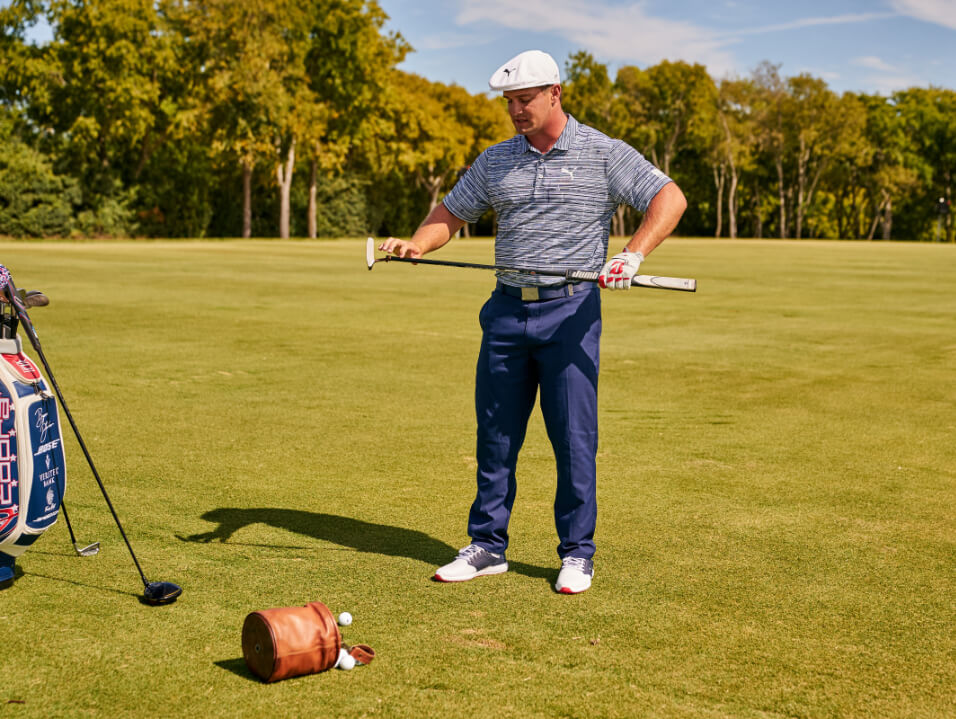 ADVANTAGES OF LA GOLF TECH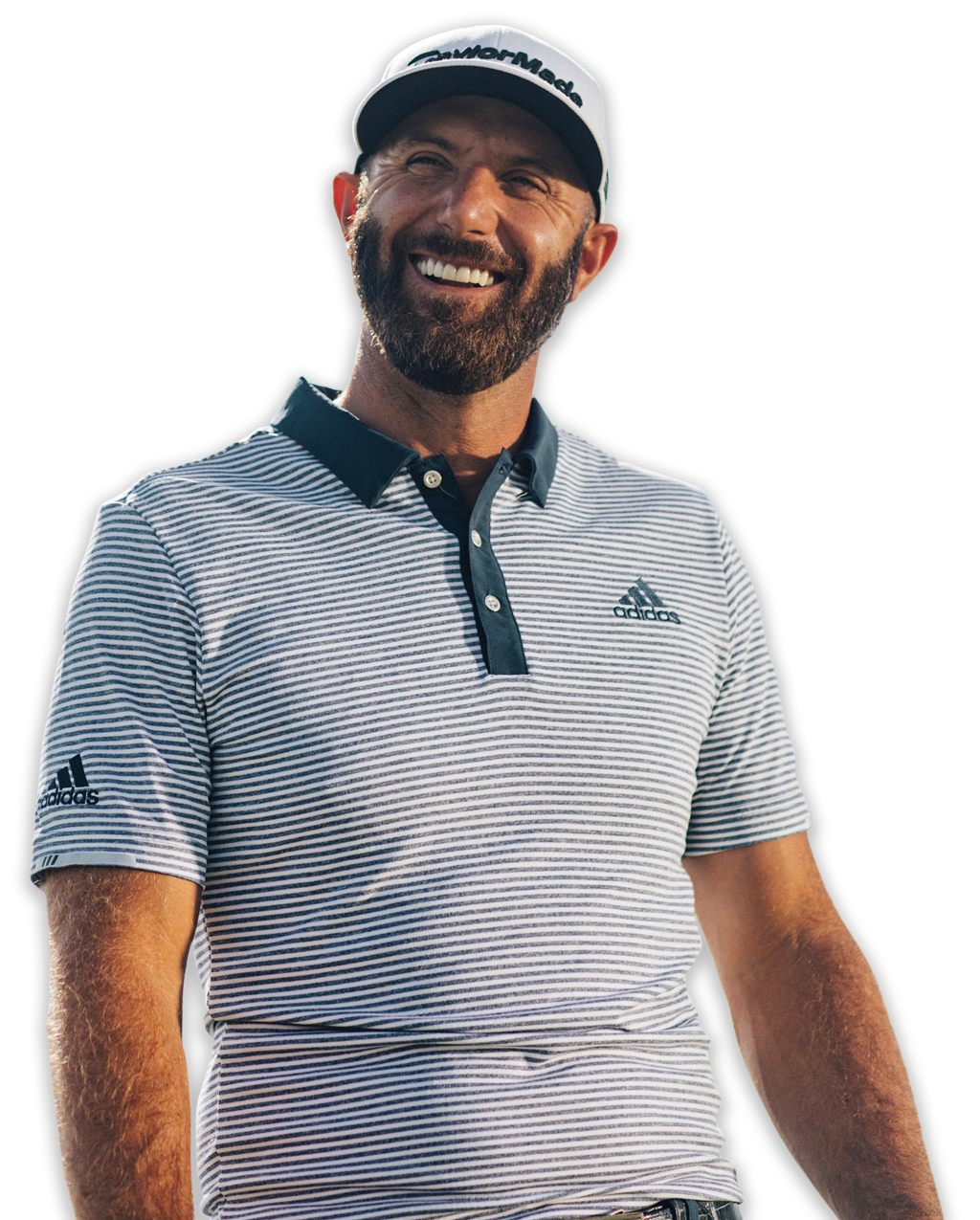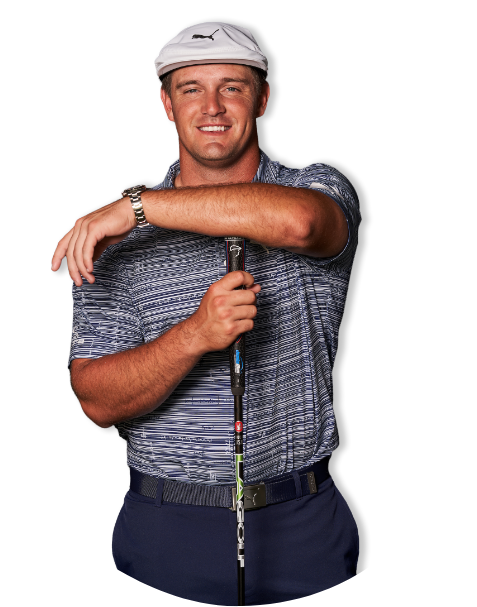 "I am always looking for ways to get better and have been testing the LA Golf shafts for months. I have been really impressed with how much more consistent my ball striking has been and really like the ball flight I'm seeing. I don't swing hard often, but with the LA Golf shaft, I can really go after it and know I am going to hit the ball more consistently in the middle of the club face. My misses have also been much better, which is really nice."
Dustin Johnson
"My goal is to create the most repeatable Swing possible, and LA Golf makes the most consistent shaft I've ever tried."
Bryson DeChambeau
WHO DESIGNED THE SHAFT AND WHAT ARE THEIR CREDENTIALS?
Many shaft companies use off-the-shelf designs from outside vendors. At LA Golf, we engage our player partners in every aspect of the business. Our product design team and engineers are constantly iterating with our players and channeling the feedback from the Tour directly into our next generation of products.
WHO ACTUALLY MAKES THE SHAFTS?
While many companies offshore manufacturing to sub-contractors, sometimes using several vendors for the same models that specialize in commodity level shafts, every LA Golf shaft structure is made in our own facility in California
Every LA Golf shafts structure is made in the USA, making LA Golf the only company to make the full product line in the USA.
WHAT IS THE DIFFERENCE BETWEEN LA GOLF SHAFTS AND OTHERS IN THE MARKET?
LA Golf Shafts is unique in many ways.
We are the only shaft company owned by Tour players.
We are the only major shaft company to design and manufacture our full product line in the USA.
We are obsessed with authenticity. We do not water down our designs for any reason. Every piece is a tour quality piece, regardless of player profile.
WHAT IS THE DIFFERENCE BETWEEN THE SHAFTS I RECEIVE IN MY SHIPMENT AND THE SHAFTS USED BY PROFESSIONALS?
Nothing. You play what our Tour players swing.
WHAT IS AN EI PROFILE OR BENDING PROFILE?
A bending profile is a summary of the distribution of stiffness over the length of the shaft. This summary describes how a shaft will bend when loaded with energy in the swing and how it will release that energy just prior to impact. This profile plays a role in the technical aspect of the ball flight produced and how a shaft feels to the player Finding the right profile can dramatically increase your repeatability, distance, and accuracy.
If you are certain of the shaft model, weight and flex you want, you can use our customizer to make it personalized right here on our site. If you are unsure, it is always best to go to a qualified fitter and get in in depth analysis on a launch monitor. Our fitting partners are knowledgeable, professional, and highly capable of pinpointing an ideal structure. For more questions, email hello@lagolf.com