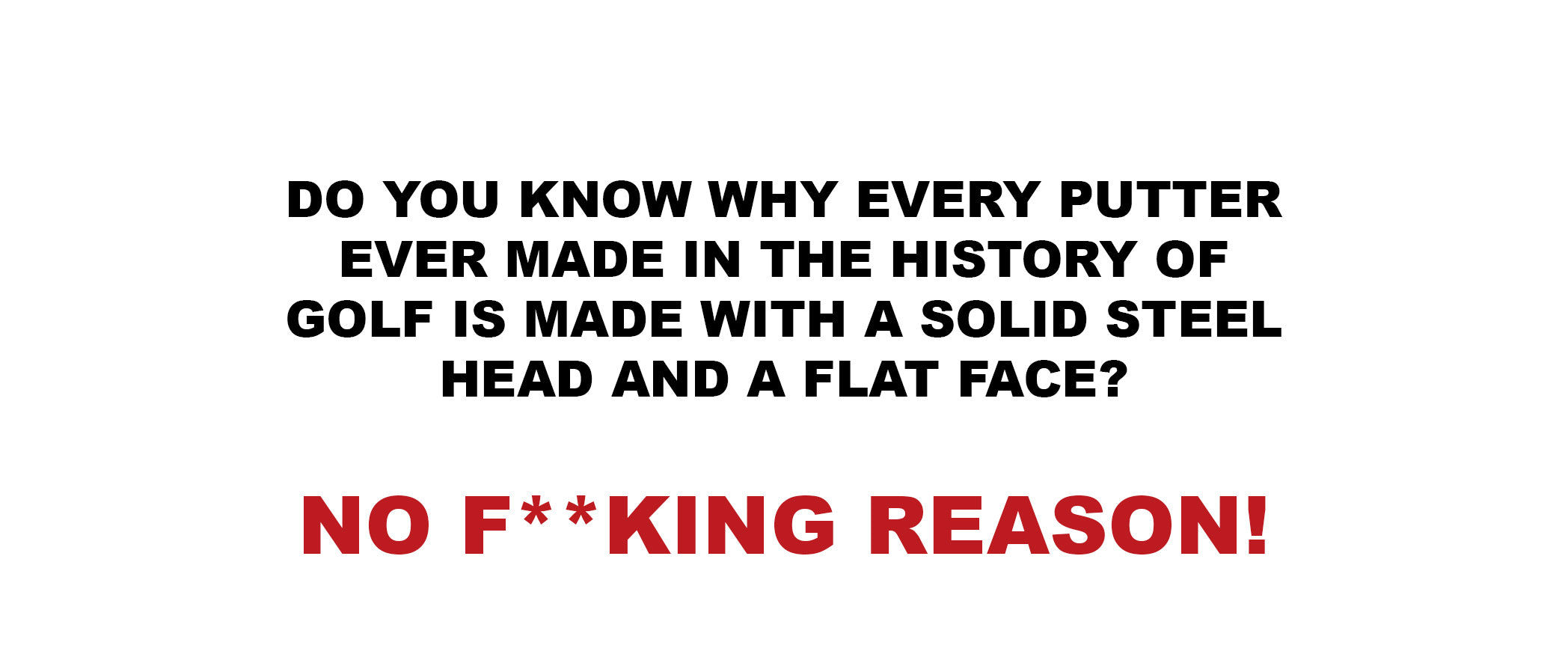 No matter what brand of putter you have, your putter has a flat face, a tiny sweet spot, a solid steel head and a flimsy shaft. There's no rule, no regulation, no performance justification. Golf just hasn't evolved and material sciences have been advancing for years.
You want to know what's really f****d up? Most of the time, golf isn't progressing because it's so in love with looking backwards. My favorite story recently was Justin Thomas putting a putter in play from the seventh grade. That's a PGA Tour player putting a product in play from 15 years ago. It's so silly that the best players in the world are using equipment designed in the 90s.
This is the most technologically advanced putter ever made. And most brands, when they say that, are completely bulls****ing you. But we have a standard at LA GOLF…
1. Is it better than anything the current best players are playing with.
2. Is it made of materials no one's ever used before?
3. Is it sexy and cool?
I gave Jeff Meyer, our engineer, a blank sheet of paper, and he worked with Bryson DeChambeau and we solved three problems that most of you didn't even know you had.
First, let's talk about your tiny sweet spot.
Did you know that even a scratch golfer misses the sweet spot the majority of the time? Which means you can leave up to 6 to 12 inches short of the hole. So it's not your caddie's fault when you leave it short.
Second, there's your flat face.
If you watch a slow motion camera, the ball skips and skids off your flat face. With our Descending Loft Face technology, the ball rolls immediately off the face of the putter.
Third, there's your flimsy shaft.
If you put the ball from outside of 8 to 10 feet, it changes your putt line. So even if you lined it up perfectly, you'd miss the putt. With our completely stable anti-vibration shaft. You roll it true every single time. Speaking of balls...
Have you heard about the new longest ball in golf?